I have been mad about how schools handle things with our young children. Let me tell you a true story about a young boy who has ADHD and a school full of ignorant, paranoid instructors not teachers and principle!!!
This poor boy has been hounded since he started Kindegarden before it was founded out he had ADHD. He was called stupid by the
instructor and he gets blamed for what other kids started because they knew he was always getting in trouble because he couldn't sit still! If this school doesn't watch it they will bread into him the kid they fear.
These so called teachers are not teachers they are instructors! Teachers helps kids despite their handicap and get involved. Yes he is a little more work than those kids that don't have ADHD but he still deserves people helping him in the school.
The school this boy attends was rated as one of the worse school in Colorado.
This is what happened today to this boy in this school. He was playing "Cops and Robbers" at the school. He said he wanted to be a policeman one day. So what did this school do but called the police on this seven year old boy. Yes you guessed it. It is because of the Sandy school shooting.
This is a seven year old boy that they called the police on for what, playing like all kids do?!
The police told him that guns were bad and therefore he shouldn't be playing like he's
 shooting someone. I wonder how many of them played "Cops and Robbers" when they were young?! Have we gone so crazy that we do this to a seven year old?! Kids for years have played "Cops and Robbers", "Cowboys and Indians", "Pirates", and so on yet didn't go out killing someone. Did they think this kid was going to go out an buy a gun? Come on they went way over board with this stuff. So kids are no longer allowed to play pretend anymore? He was just playing! This boy is suspended for 10 days for just being a kid! By the way I found out that he isn't the only one that got suspended. That there were two 6 year olds in New Jersey got suspended for the same reason.
I have read things like the knife that a 6 year old brought to school and what about the one where someone had a fake drill rifles in her car because she practices JROTC drills?! This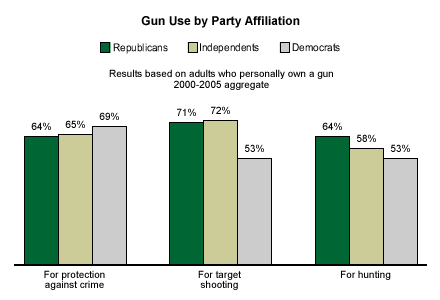 is just two out of hundreds of kids being targeted because of paranoia.
Here in the US according to the Gallop poll 3 out of 10 owns guns. Even Democrats have guns. So what they do they want to take away guns from those they don't like(those that don't think the way they do)?
Now I'm going to tell you who this young seven year old child is. This boy is my grandson. Yes that is right, he is my grandson who has been picked on by students and the instructors as well as the principle! Is he a totally good boy? Of course not! He is a child! Even with his medicine he has a hard time sitting still but a lot better with it. He has a great imagination who has a goal to be a police officer but that will change if they don't know how to deal with an over imaginable child. I can see he has my artistic ability. The people at the schools use to be able to divert these children and work with them. So what does these liberal schools think that the only answer is to sic the police on them like you do a dog on someone?
My grandson has a good heart but will change as all kids do if they end up with no friends and the school gets down on them hard. He helps his brother. All I have to do is ask him to help me and he is ready and willing. He shares with other kids at church and his brother. When he and I are only at the store and I get him anything he asks if his brother can have one, too. Does this sound like a mean kid that is into killing people. Come on people!!!
No passion so effectually robs the mind of all its powers of acting and reasoning as fear.
EDMUND BURKE, On the Sublime and Beautiful
Our society has lost common sense and as that one post put it all reality!
The only thing we have to fear is fear itself–nameless, unreasoning, unjustified terror which paralyzes needed efforts to convert retreat into advance.
FRANKLIN D. ROOSEVELT, First Inaugural Address, Mar. 4, 1933